We wash all vehicle types, inside and out. Bring your oversize trucks, duallys, sports cars, and antiques. And of course, bring your standard cars too!
Oversize Trucks (Up to 7'9")
Dually Trucks
Specialty Cars
Antique Cars
Work Trucks
Passenger Vans
Best of Boise Winner 2022 and AGAIN in 2023
Hand-Washed Touch

Inside

and

Out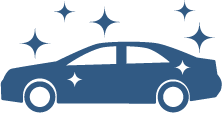 Carnauba naturally repels water and provides UV protection to shield your vehicle's surface while providing a softness and shine.
Rain-X Protectant repels rain, sleet, and snow. It prevents hard water build-up on the clear coat of your vehicle and enhances shine and appearance.
A three-part soap that is safe for the car but hard on dirt. Besides removing dirt and debris, conditioning and cleaning foam leaves a shine behind.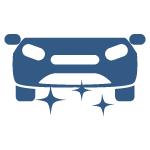 Prevents the build up of rust under your vehicle.
Provides a long-lasting and glossy black finish on your tires.
Going the extra mile to towel dry your vehicle by hand, giving it the TLC it deserves.
Using the J's proven method, get a spotless window clean across every inch of your vehicle's windows.
Our high-suction vacuums leaves your interior refreshed and clean from debris. Light fragrances available to enhance the clean car feel.
Maintain the integrity of your vehicle's interior surfaces with a thorough dusting, removing surface debris.
No Sign Up Fees
No Contracts
Unbeatable Value
Starting at just $25.00/month